Made For Our Rad Little Ones
We make our products for our own little ones, so every detail matters. Our Baby Bum collection is super gentle and uses the best ingredients for delicate and sensitive skin.
Trust The Bum
It's simple. We care about the planet. We care about the animals. We care about our families. So, we continue to look for ways to make our products without stuff that could hurt any of them— our Baby Bum products are made without sulfates, parabens or phthalates.


Why Baby Sun Care?
A baby's skin is different—it is much more sensitive than ours. So, when some of our crew started having babies, we wanted to make sure we were using products that we could trust were safe for them, so we made our own. And because we believe that every detail matters (especially when it comes to our own little ones), nothing goes into our products without going through the moms and dads in our community first. That's a promise.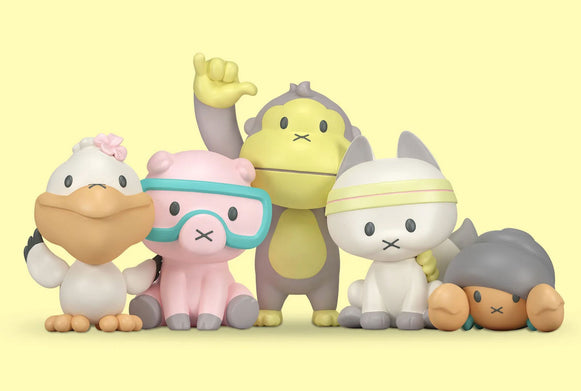 Duke & Friends
We've created some baby animal characters to teach our kids about the things that matter most to us. Ya know, like music, art, taking care of the planet, yoga, surfing, love and mosh pits. :)