Sun Safety for The Next Generation
Protect The Groms is a 501(c)(3) non-profit organization that partners with public and charter elementary schools and nonprofits dedicated to outdoor experiences around the country to provide playground shade structures, sun safety education and sunscreen to kids who live and play in the sun. Our goal is to move the needle on skin cancer in America and hopefully stoke out a few groms along the way.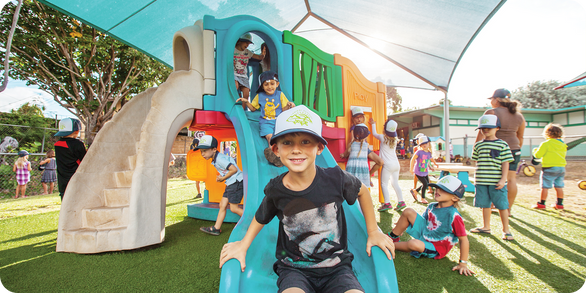 What's a Grom?
In our community, a "grom" is a kid. Let's protect our groms by teaching them all about the importance of sun safety.
Skin Cancer Awareness
Did you know that oftentimes, the skin cancers we get as adults are results from the  burns we got as kids? Or that in most states you can't bring sunscreen to school without a doctor's note because it's classified as a "drug"? We wanna change that.
Is My Grom's School Eligible?
To be considered for our Playground Shade Structure Grant applicants must: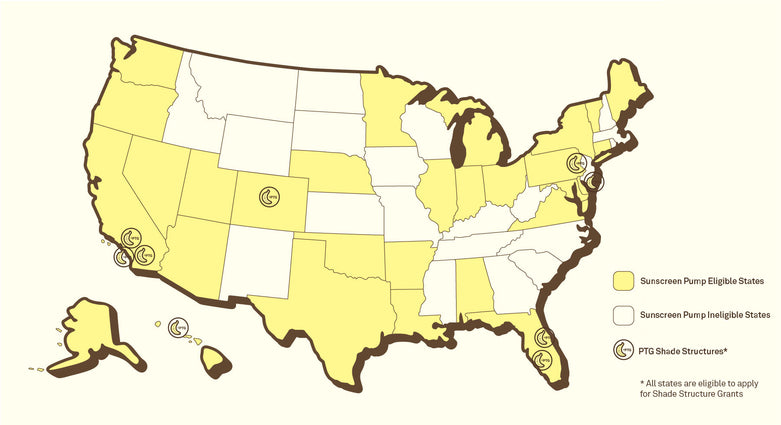 1. Be a public or charter elementary school in the United States (charter school must be a 501(c)(3) organization) or a 501(c)(3) non-profit organization dedicated to outdoor experiences and education for youth).
2. Demonstrate an ongoing commitment to sun safety awareness and have an official sun safety policy in their school's handbook.
School Sunscreen Pumps
Sunscreen Pumps make it easy for everyone in the classroom to apply and reapply SPF throughout the day.
Want a Sunscreen Pump for your campus? Check to find out if your grom's school is eligible. Must be  located in one of these states to apply: AL, AR, AZ, CA, CO, CT, FL, IN, IL, LA, MD, ME, MI, MN, NE, NV, NY, OH, OK, OR, PA, TX, UT, VA, VT, WA and Washington, D.C.
Apply Now
Playground Shade Structure Grant
When we learned that many schools didn't allow sunscreen, we knew we had to do something. So, we decided to figure out a new way for kids to get the protection they need while out playin' in the sun, by launching our PTG Shade Structure Grant program. Each year schools and non profit organizations are able to apply to have a shade structure built on their campus OR for funding for their awesome program dedicated to outdoor experiences for kids. 
Apply Now
PTG Playbook
Calling all teachers and parents. If you're looking for ways to educate your little ones on the importance of sun safety (but also wanna make it fun) download this PTG Playbook! Comes with coloring pages, a word search, and a maze! 
Download Workbook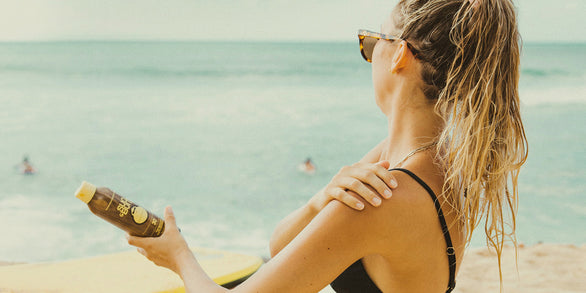 Sun Protection Guide
According to the Skin Cancer Foundation, 1 in 5 Americans will get skin cancer in their lifetime. We wanna change that.
So, we pulled together some essential, need-to-know sun care basics and put them all in one spot. Hopefully this guide helps make it a little easier to learn how to keep yourself and the ones you love protected from the sun.
Learn More