Sun Bum Sun Care products are specifically formulated to help protect those of us who live and love in the sun.
Trust The Bum®
Original Sunscreen
It's the stuff we use every day. It's the sunscreen formula that started it all. People say it smells like summer®. We like that.
Shop Original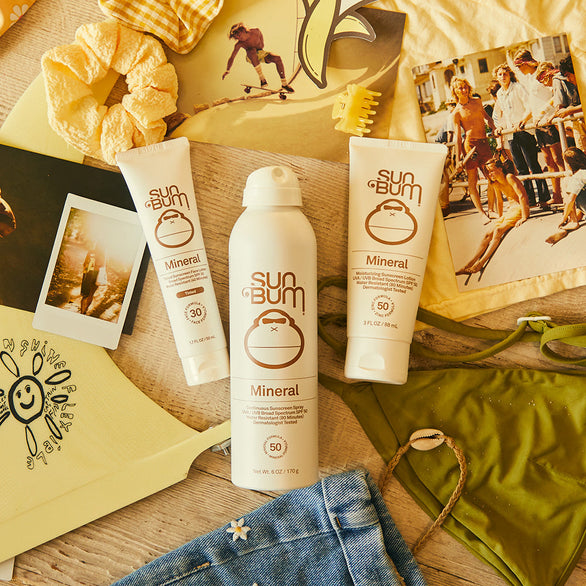 Mineral Sunscreen
Our Mineral sunscreen collection contains a Fragrance Free formula with Zinc Oxide and/or Titanium Dioxide to provide Broad Spectrum protection from UVA/UVB rays.
Shop Mineral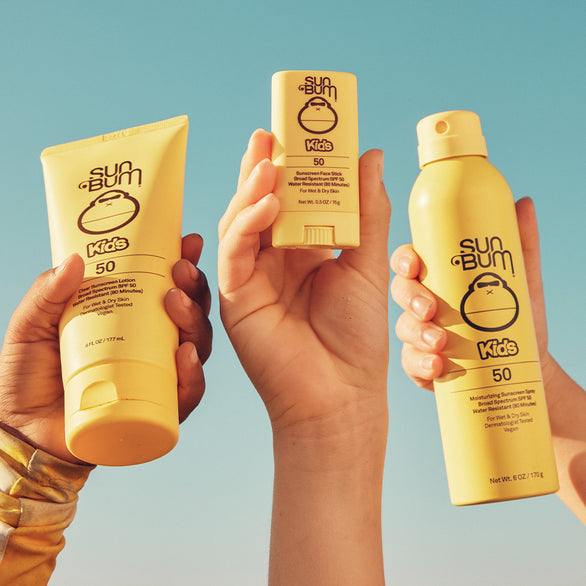 Kids Sunscreen
Made to play. Our Kids sunscreen features a clear, water resistant formula that's made to keep up with our most adventurous kids, both in and out of the water.
Shop Kids Sunscreen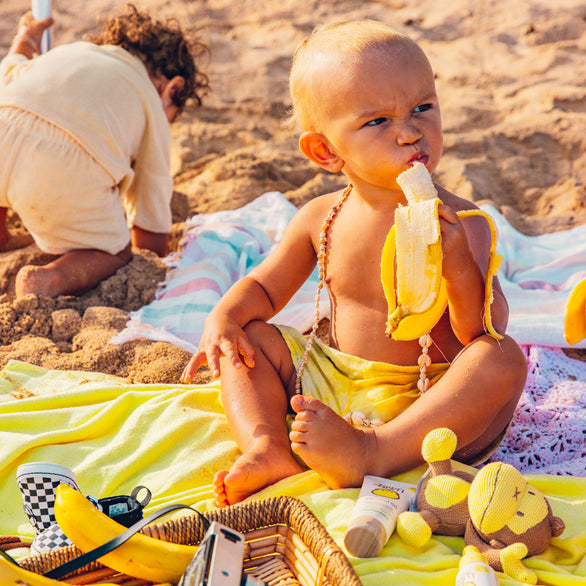 Baby Bum
We make our Baby sunscreen products for our own little ones, so every detail matters. Pediatrician Tested, Non-Nano Zinc, Fragrance Free.
Shop Baby Bum
Signature Sunscreen
We made our Signature sunscreen collection for the days we live for. Our Fragrance Free, hybrid (mineral/non-mineral) formula is made to handle the most rigorous conditions both in and out of the water.
Shop Signature
After Sun Care
So, you got a little greedy with the sun. Our Cool Down after sun products are enriched with Aloe and Vitamin E and made to soothe and hydrate our skin when it needs it most.
Shop After Sun
Tanning Oils & Lotions
Our Tanning Oils & Lotions were made to help keep our skin hydrated and protected while we're laying out in the sun. So we can get the results we want, without worrying we'll end up lookin' like a burnt piece of toast.
Shop Tanning